This load is used by our customers, with great success, on deer-sized game up to 100 yards.  It is also finding its way in cowboy action shooting circles as well as your local shooting range.  We receive calls on a regular basis asking how we achieved this level of accuracy with such mild recoil.  If you love the nostalgia, ballistics, looks, and feel of a 45/70 (or all of the above) without the stout recoil of our full-powered load…give these a try.
 45-70 ammo for sale
Product Overview
Super-X ammunition is hard-hitting and reliable. From deer https://www.midwayusa.com/45-70-government/br?cid=22388to upland birds to target shooting and self-defense, there is a Super-X product for almost every quarry. First introduced in 1922, Super-X ammunition delivers better and more dependable knock-down power. Made using precise manufacturing processes and high quality components, this ammunition has become the ammunition to rely and depend on for whatever your need.
Super-X Jacketed Hollow Points feature rapid, controlled expansion that is designed to penetrate thin skin, light muscle and bone. This ammunition is new production, non-corrosive, in boxer primed, reloadable brass cases.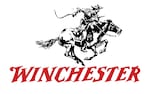 Made In United States of America