.30-30 WINCHESTER 150 GRAIN
.30-30 WINCHESTER 150 GRAIN WAS first introduced to the firearm industry over 100 years ago, and it is most commonly used in lever-action or bolt-action hunting rifles. For a rifle cartridge to maintain this level of popularity for over a century is quite a feat, but most marksmen who have shot with 30-30 ammunition understand the hype.
This ammunition is one of the best rounds for deer hunting because it provides plenty of firepower to ethically take down a whitetail, but unlike other hard-hitting cartridges, 30-30 Win has very manageable recoil and is mostly used with lightweight rifles that are easy to lug around the hunting grounds. 30-30 ammo has evolved throughout the years to include different bullet grains and types as well as other innovations.
For example, Hornady LEVERevolution 30-30 ammunition has everything hunters love about this cartridge, but it is safe to use in tubular magazines and delivers a significantly flatter trajectory than traditional .30-30 ammo.
Autoammunition offers a wide selection of 30-30 rifle ammo from some of the most popular brands including Winchester and Federal Premium. Make sure to stop by our Ammunition How-to Guide page for tips on how to buy ammo online and how to choose the best cartridge for your needs. Shop online with us today to get Free Shipping
.30-30 WINCHESTER 150 GRAIN
Product Overview
Deer Season XP combines decades of Winchester experience into the perfect choice for deer hunting ammunition. Accuracy, combined with massive bullet impact performance means that Deer Season XP is a great choice for all deer hunters.
The large diameter polymer tip accelerates bullet expansion for rapid trauma upon impact, while the streamlined ballistic profile optimizes the bullet's downrange performance. This load was built specifically for deer hunting and taking down big bucks.
The ballistic profile of Winchester Extreme Point bullets provide improved downrange ballistics.  The alloyed lead core is optimized for energy transfer and impact power.  The contoured copper jacket has a tapered profile for rapid expansion and terminal penetration.  A large diameter polymer tip accelerates bullet expansion for rapid trauma upon impact.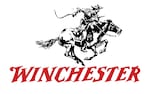 Made In United States of America
Specifications
Product Information
| | |
| --- | --- |
| Cartridge | |
| Grain Weight | |
| Quantity | |
| Muzzle Velocity | |
| Muzzle Energy | |
| Bullet Style | |
| Bullet Brand And Model | |
| Lead Free | |
| Case Type | |
| Primer | |
| Corrosive | |
| Reloadable | |
| G1 Ballistic Coefficient | |
| Velocity Rating | |
| Country of Origin | |